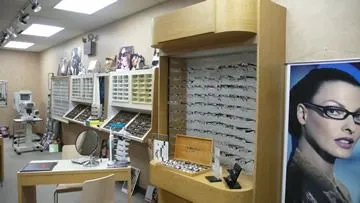 Does anyone only have one pair of shoes or one handbag? Why are you wearing the same glasses to a wedding that you wear to play tennis?
Jane, Dr. Frank's wife, is a NJ licensed optician. She has been buying and choosing all of the eyeglass frames for Ultimate Eyecare since its inception in 1979. This is not a job to her, but a passion and a mission.
Since we feel glasses should be special and unique, we rarely reorder a frame. When you walk out of the office, you will be assured you have something unique. Whenever you come to the office there will always be new frames, new designers or new colors. We are always looking for new frame lines or designers you may have never heard of.
If you are looking for a frame for a special occasion or have a special need, we will seach for it. We may even invite yuo to meet with one of our sales representatives to view thousands of frames.
We want you to love glasses as much as we do! We think glasses should be fun and exciting; an important part of you and your personality.
When you stop into the office to see what is new make sure yuo look at our whimsical seasonal display cases, too. Dr. Frank's vintage eyeglass collection is on display along with the ever changing eye related displays.