Welcome to Ultimate Eye Care
Your Optometrist in Medford, NJ
Call us at (609) 654-2800 today.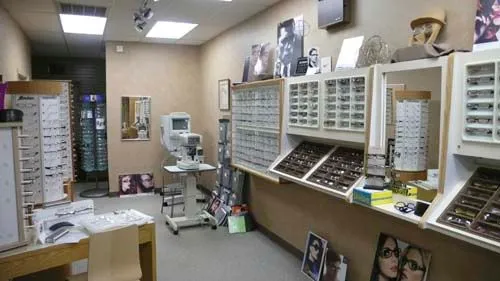 Providing Excellence in Eye Care for 30 Years


Dr. Eugene B. Frank, optometric
physician and owner of Ultimate Eye Care will celebrate his 30th year in practice this summer. Dr. Frank is licensed to practice in New Jersey, Pennsylvania and Florida. He is a past president of the Southern New Jersey Optometric Association. Dr. Frank is both therapeutically certified as well as licensed to prescribe oral medications in the state of New Jersey.
Dr. Frank operates two offices both in Medford and Vineland, NJ. Dr. Frank and his staff in both locations strive to make each patient experience a unique blend of excellent clinical expertise surrounded by attentitive customer service. His offices offer the latest in contact lens care, comanagment of surgical eye care (such as Lasik, cataract and retinal surgery) and beautiful optical boutiques with unique affordably priced eye wear. Dr. Frank accepts most insurance plans including Medicare, VSP, Horizon, Aetna and AmeriHealth. Please call our office with any questions or to schedule a convenient appointment. Saturday and evening hours are available.
At Ultimate Eye Care, we are dedicated to providing high-quality optometry services in a comfortable environment.Call us at (609) 654-2800 or schedule an appointment today online.
Dr. Eugune Frank
Medford Optometrist | Ultimate Eye Care | (609) 654-2800
617 Stokes Road Unit 1
Medford, NJ 08055